Stomping Competition
What?! Car and Driver just released their magazine cover and the title boldly shows "Alfa Romeo Stomps Porsche and AMG".
This is kind of a big deal especially for the brand Alfa Romeo releasing their first SUV this last year. The fact that Alfa Romeo Giulia won Car of The Year and now this, Alfa Romeo is getting some big shout-outs from the big boys.
Also, Car and Driver created a side-by-side review of the three vehicles which included; price, dimensions, powertrain, driveline, chassis, and Car and Driver Test Results.
Alfa Romeo released their first SUV last year and it has made an impact in the luxury SUV realm.
In this video, we show you the highlight features of the Alfa Romeo Stelvio.
After watching that video you get the idea of why Stelvio is up-and-coming and how Alfa Romeo is breaking ground in their new territory,
as they're from Italy.
Below is the comparison chart that Car and Driver released.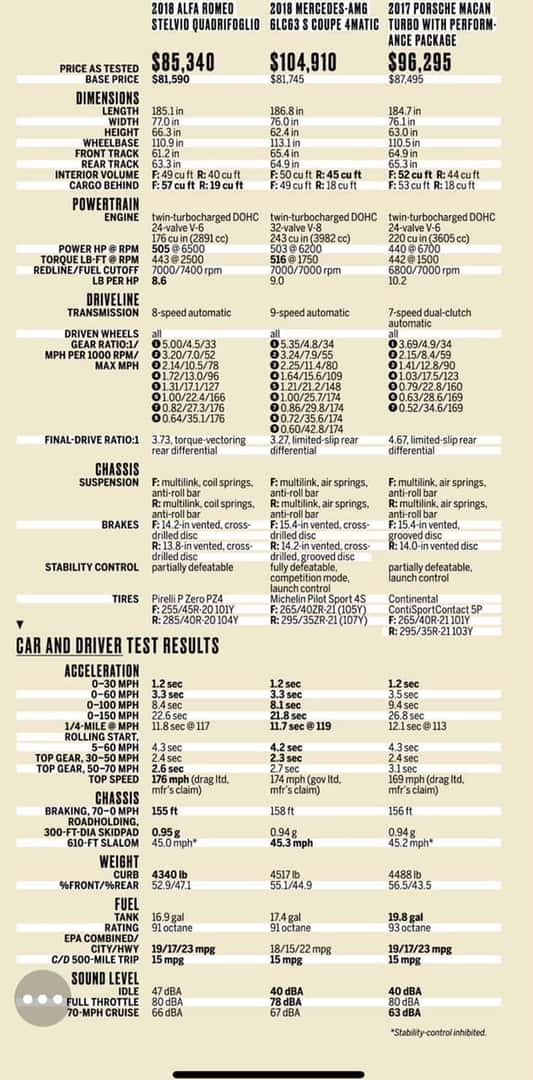 View our Stelvio Inventory and find the right one for you! Click to View Inventory