Window Tinting Options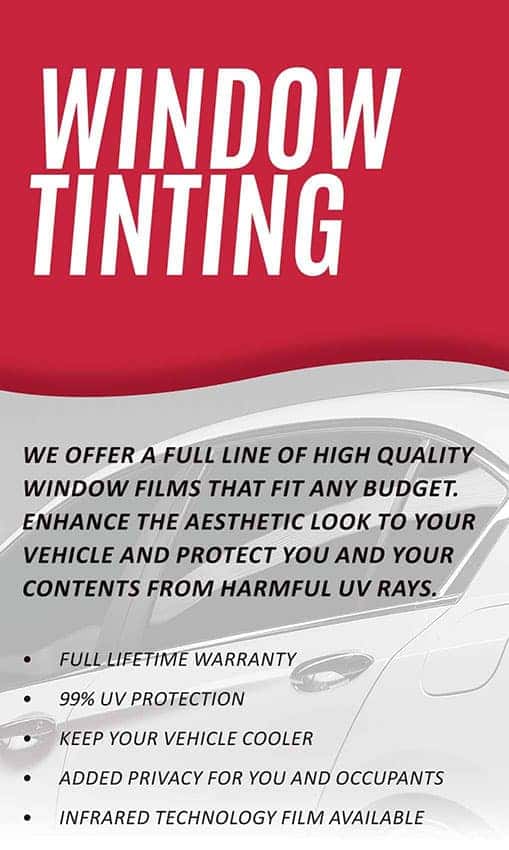 We offer a full line of high-quality window films that fit any budget. Enhance the aesthetic look to your vehicle and protect you and your contents from harmful UV rays.
Full Lifetime Warranty
99% UV Protection
Keep Your Vehicle Cooler
Added Privacy For You And Occupants
Infrared Technology Film Available
Suntek Films
Front 2 Windows: $185
Full Vehicle: $359
Maximum UV rejection also protects your luxurious interior from fading, damage to leather, and deterioration of wood or plastic accents.
Wincos Films
Front 2 Windows: $265
Full Vehicle: $499
IR protectoin – up to 92% heat rejection. For those wanting the highest quality film available.